Back in September our home school group did a science craft at the local library. They made "Lava Lamps". I actually call them Lava Bottles since technically they don't light up. They made the bottles when they were there and in the following week they wrote down the steps to making them and then discussed why oil and water do not mix.
Here are the directions of how they were made: http://www.kids-science-experiments.com/makingalavalamp.html
The girls with their Lava Bottles:
After turning them upside down: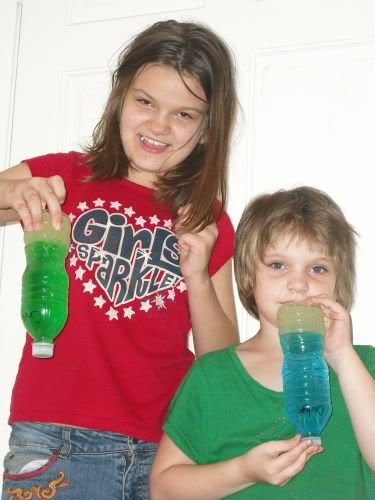 They look a whole lot different now and in person. It's hard to capture the bubbles in motion!